30th SYMPOSIUM ORZALI

18 - 19 June 2016
4.30 PM

Despite misstatement on the scheduled time as showed on the website we are all here! Let's start a new Symposium !
We visited Villa Reale with its nice garden to move to ... Giacomo's home!!!
Giacomo and Franco, with Antonella and Daniela prepared a typical tuscany dinner for all of us!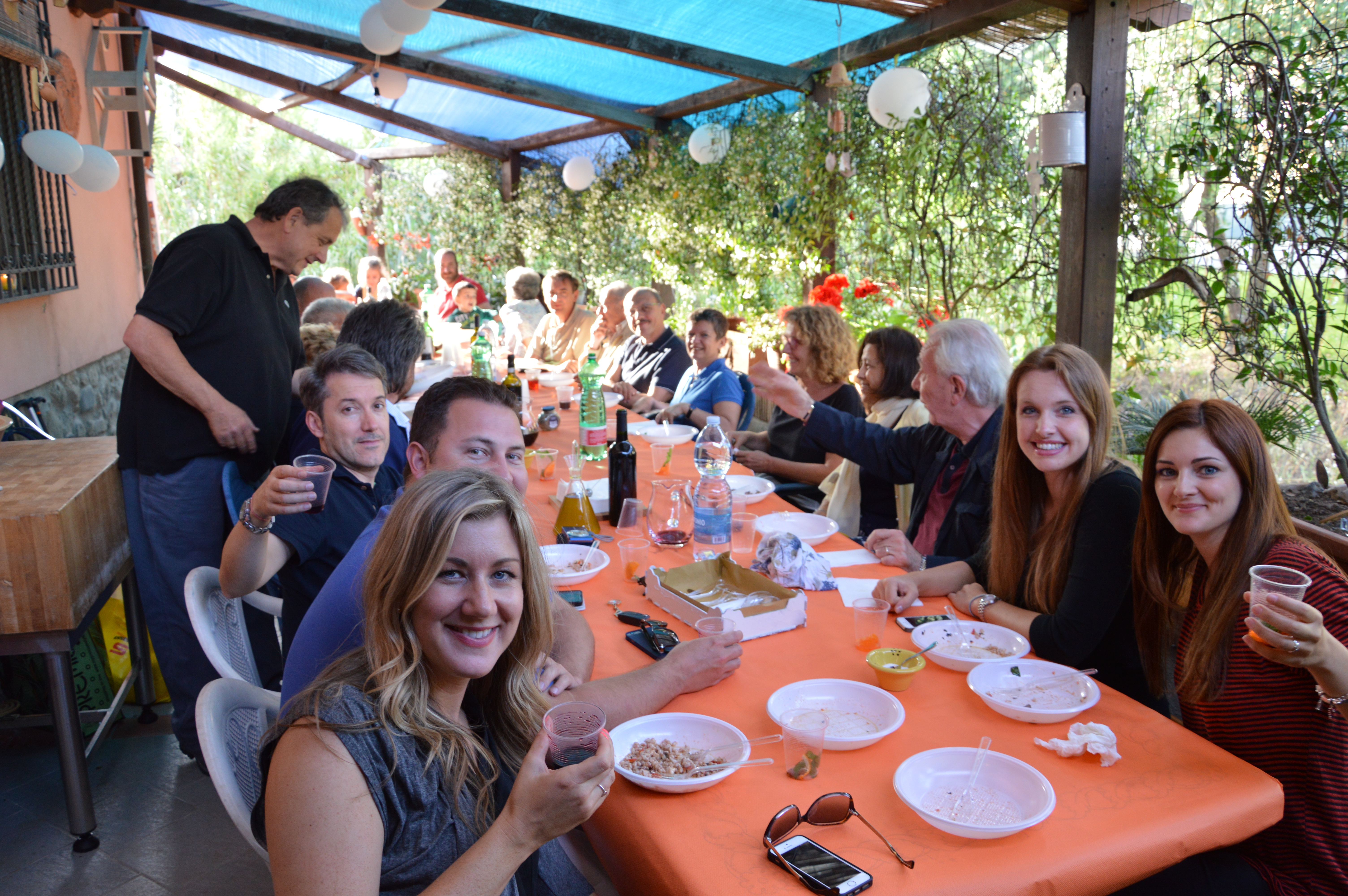 Domenica 19 Giugno
After the Holy Mass...

...in

S.Giorgio of Brancoli...
...we went as per our tradition to Trattoria "A palazzo" in S.Giusto.

But the highlight was not the lunch itself but the celebration of 30 years of reunions, commemorated by a number of gifts to the participants:




The bier champagne from Fabio



The commemorative plaque of Justin






It is possible to download the English version ( for a fee ) from the site
store.streetlib.com or from Amazon. It will soon be available also the version in Italian.
Some hard copies are available for shipping by post. For information write info@orzali.net.
The book with the stories
of the family
written by Mario ,
available in Italian
and English.


The sheet music with the song, made available on CD, dedicated in 1905 by Maestro Gaetano Orzali Luporini to Aristodemo and his wife Maria for their wedding.
Document found by Gianlorenzo " Bibi " and set to music by Alessio of Mariabruna.


For any further information please send a message to